Ready to go Turnkey Sportsbook Software
So, you want to start a lucrative online sportsbook business? Here's what you would traditionally need to do:
Design and develop your software; you'll need a team of highly skilled developers and at least 6 months.
Test your software; a team of testers will need to spend thousands of hours going over every nook and cranny, reporting bugs and errors until everything runs smoothly.
With the software in place, you'll need to hire a team of graphic designers to make it look good and run smoothly.
Next, you'll need to source hosting, security solutions, anti-fraud programs.
Now, you need sports and market data feeds to ensure you have a product to offer your users.
Finally, you'll need to promote and populate your website — but don't forget to hire a customer support team and stay on top of maintenance and updates.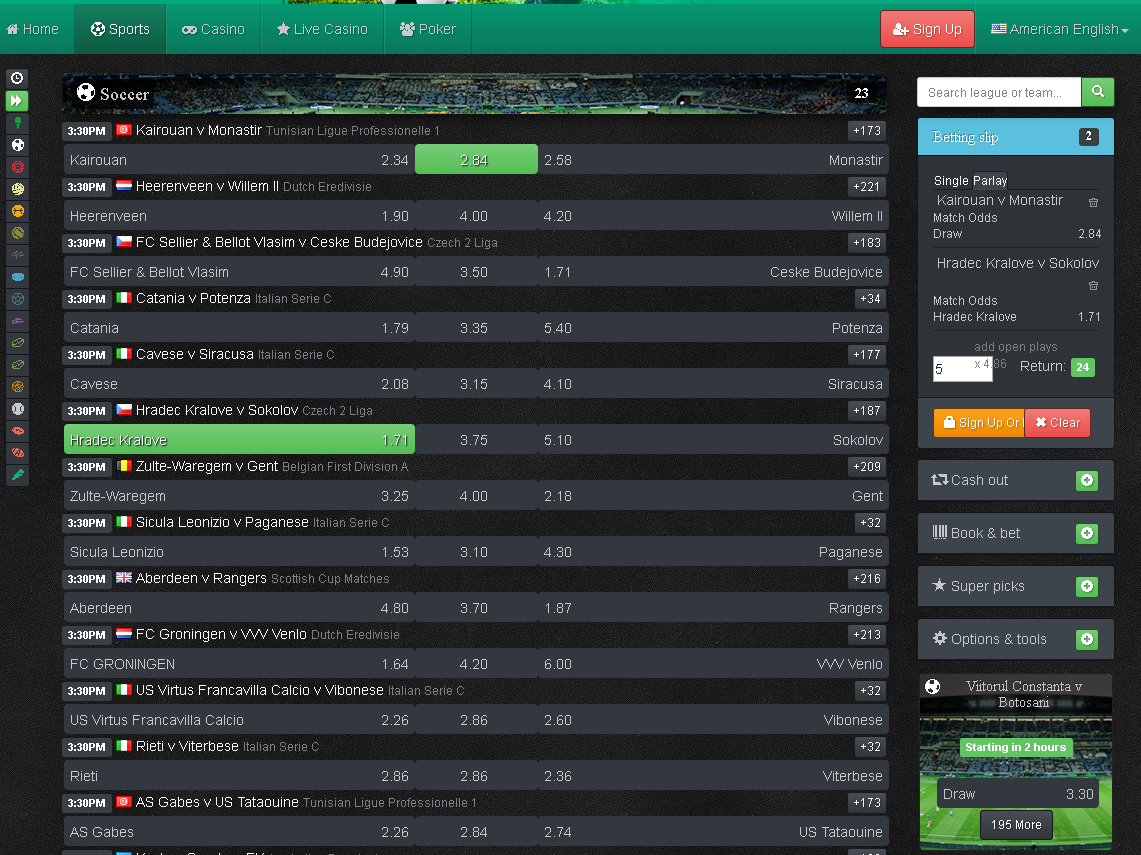 In total, this process requires you to hire and pay large teams of experts, and will take around 5 years to get off the ground.
Alternatively, you can buy pre-made sportsbook software, cutting out the long years of development and testing. But you'll need to make sure it's up to scratch, and even then, you'll still need to take care of hosting, security, customer service, etc.
Want a Quicker Solution?
If you want to save time, money and your sanity, there is thankfully a third option. You can work with a ready to go turnkey sportsbook software solution. Such a solution will provide you with the software, hosting, support and everything else you need to get started, leaving you free to concentrate on populating and promoting your site.
Our Offer
Our turnkey sportsbook websites work in this way. We've spent 10 years developing and perfecting our product, so you can jump straight in. We can have your fully customized sportsbook site up and running in a matter of weeks, and take care of everything. With us, you don't need to hire staff, our team are already there for you. All you need to do is take care of promotion — though we'll help with that too — and focus on making a profit.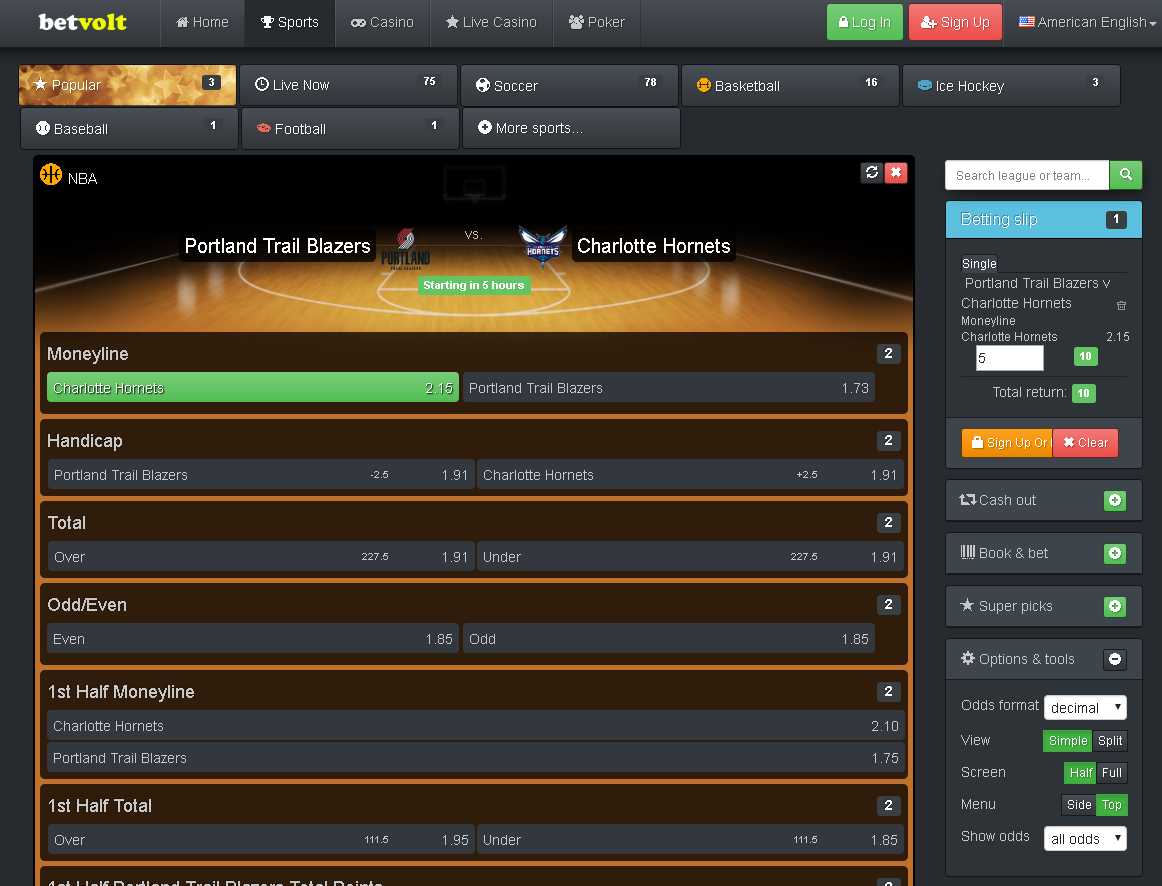 Fully Branded and Totally Customizable
We believe that the customer is king. Your wish is our command, and we're more than happy to work with you to build the sportsbook website that works for you. Though happy to advise, we put you in the driving seat; you can choose color schemes, layout, copywriting, and menu and feature placement. Simply supply us with your branding and choice of images and fonts, and together we'll create a unique sportsbook website that reflects your brand.
World Class Market Coverage
We provide you with the best data feeds in the industry, giving your customers a rich selection of the latest market data, sports and events from across the globe. Not only do we cover major events and leagues, but we have data for local leagues and minor events from wherever you are in the world. Tailor your markets so that they're relevant to your users, and choose from over 40 sports, TV shows, and political and royal specials. With the latest prices accurate to the millisecond, your customers will never miss a bet.
Huge Selection of Betting Options
Variety is the spice of life, and your users will certainly appreciate the huge selection of betting options available to them. We support in excess of 40,000 bet types, from simple straights and teasers, to complex cumulatives. Need a customized betting type? That can also be arranged.
Smart Risk Management
The better your business does, the better it is for us. With that in mind, we've integrated intelligent risk management systems that protect you and your brand. Real time reports will alert you to high risk markets and allow you to act accordingly. Alternatively, you can set up an automated process to limit bets on any market deemed risky.
Live Betting
Customers will return time and time again to enjoy the thrill of live betting, and in this day and age, it should be a standard feature on any online sportsbook. We have live betting software implemented on our turnkey sportsbook websites, that show real time updates for a selection of over 30,000 sports and events from around the globe each month.
Trustworthy Hosting
Any modern online sportsbook website needs a top quality hosting solution. Lag and downtime can smash customer trust in your brand, so it's essential that your hosting solution can cope with demand and stay online at all times. It's difficult to find trustworthy hosting, but we take care of that for you. There are no bandwidth limits in place, so no matter how big your business grows, you won't be charged extra for hosting.
We employ a number of military grade cloud based servers, located across four different continents, ensuring that you have great access and fast service no matter where you are located. With each server backing the others up, the chance of downtime is almost 0%. With impenetrable security solutions in place, you and your customers can be sure your data is protected.
24/7 Support
Our company employs a team of highly trained customer service operatives who work round the clock to provide support for you and your customers. We offer live chat, email and telephone support, and endeavour to respond to any request within a maximum of 24 hours.